Welcome to Wintertide
07-02-2013

Last week Todd "Tanthor" Carson (Senior Producer) and Rod "Dartok" Haza (Associate Producer) took us on an ice-laden ride through the snowy depths of Wintertide. Earlier this week we shared some exclusive screenshots of the frigid land on our social media pages. Now we've got even more exciting news for you!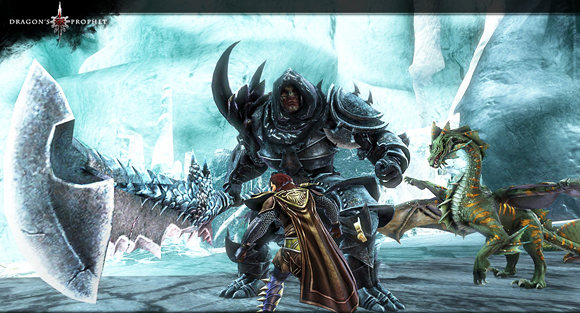 We're thrilled to announce that Wintertide will arrive in Auratia in two weeks! This new zone will offer players lots of amazing new content to conquer and explore!
Features:
Level Cap Increased to 70 (for adventuring and crafting)
New Public Quests and Zone Achievements
4 All New Dungeons
Player E-motes with Animations
Dragon Chamber (a place to store your dragons that aren't actively being used)
House Price Adjustments
Guild Bank Storage
Additional Features to Prevent Gold Spammers
And more!
New Intrepid Corsair Armor Set Now Available
That's all coming up soon. While you wait, you can check out some newly released items for sale in the Marketplace. You can now purchase the Intrepid Corsair Armor Set and a variety of Seraph weapons. In addition, Dragon Seal Breaking Powder will also be added to the Marketplace. You can get them in-game right now!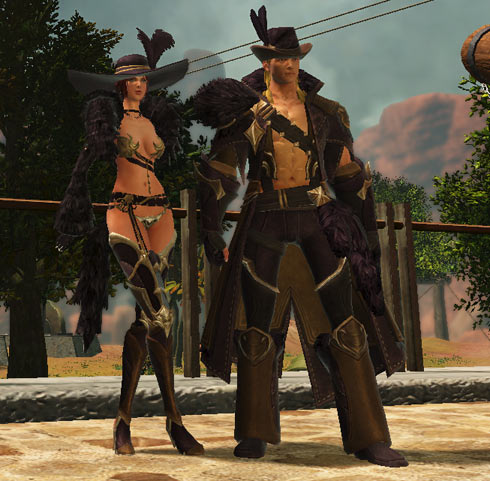 We've got a lot of great stuff in store for you. Stay tuned to our website, Facebook, Twitter, Google+, YouTube, and Twitch as we bring you more about Wintertide and all things Dragon's Prophet.