Introducing the Draconic Heritage Pack!
11-12-2013

Dragon's Prophet is full of amazing and powerful dragons! But no dragon is as feared and respected as Lord Nagafen. Originally appearing in both EverQuest and EverQuest II, this powerful red dragon of old can now be YOURS!


For a limited-time, pick up the Draconic Heritage Pack from the in-game Marketplace for only 4999 Station Cash. This legendary pack includes the following:
One (1) – Nagafen Dragon Egg*
One (1) – In-Game Title "Solusek's Eye" (bound to account, all characters can use)
Two (2) – Advanced Experience Bauble*
Five (5) – Dragon Drive Potions*
Two (2) – Master Repair Hammer (30 Days) (Seal)*
Twenty (20) – Transportation Runes*
Ten (10) – Training Whips of Love*
Five (5) – Seal-Breaking Scale Powders*
* Can only be opened/used by one character.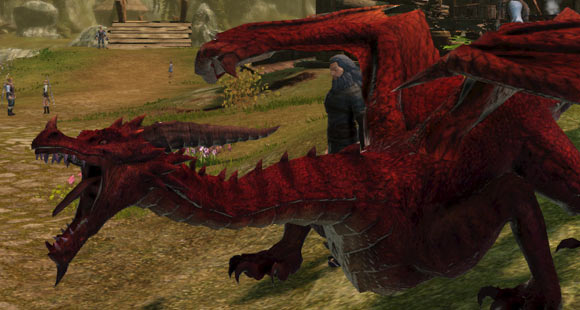 Their strength. Your power. Play Dragon's Prophet for free at www.dragonsprophetthegame.com!